I am one who loves shortcuts and hacks to just about anything! They save time, my sanity (I seem to lose that often), and clearly make my life more simple.
That's especially true with cooking tips, as I feel like all I do is cook and feed my family!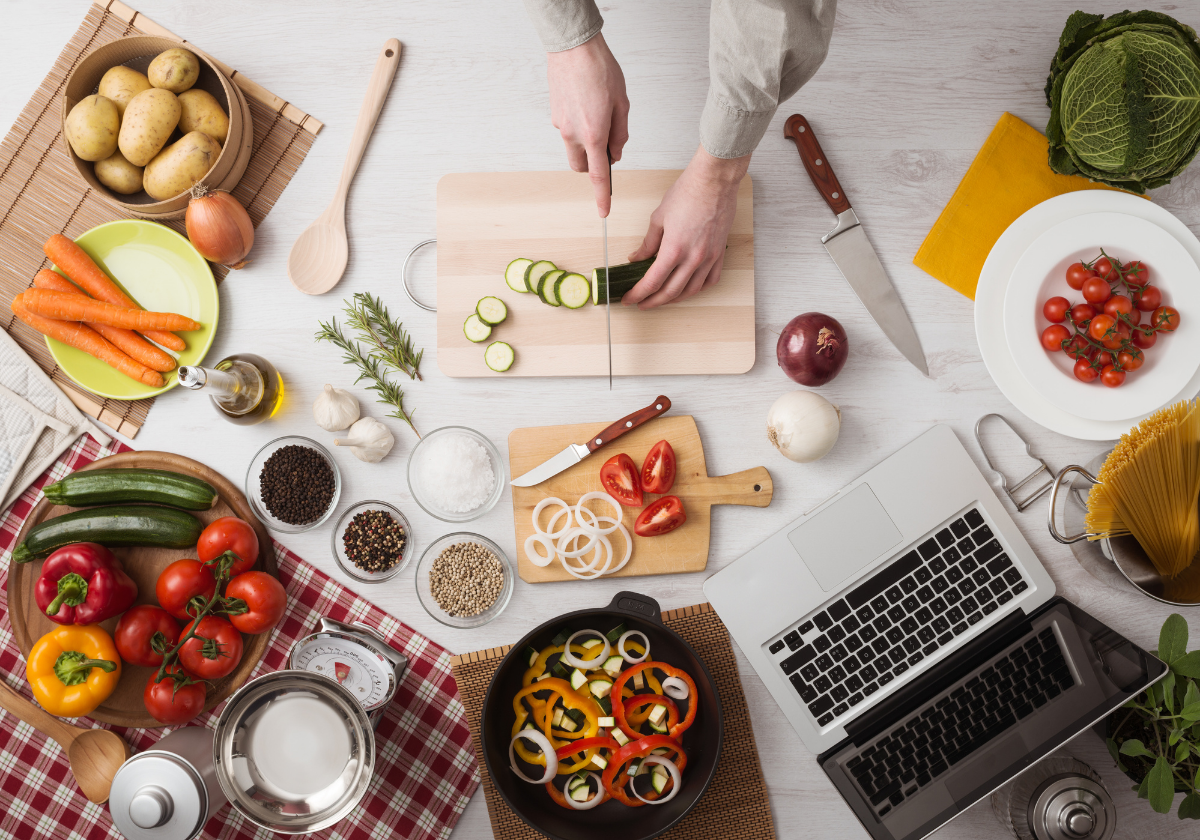 Here are my 10 favorite cooking hacks:
1. Use your air fryer
Something that is rarely used, but is GREAT for heating up leftovers and much more. You can use it to make fries (of course), wings, reheat pizza, cook hotdogs, and more. You can even make grilled cheese in your air fryer!
2. Cut Bacon into Pieces
I love using bacon in just about everything! What I hate doing is cooking said bacon and then chopping it to use in recipes. So, I cut the bacon into bite-size pieces and cook in the pan (use your kitchen shears)! I learned this from my girl Rachael Ray!
3. Use foil pans lined with nonstick foil on the grill
I like to cook on the grill as much as possible. One reason, I don't dirty any pans or containers and it is an easy clean-up! I line my foil pans with nonstick foil so that I can reuse the pan many times. I learned this from my mother-in-law. Having a cabin that has no running water, you need to save yourself time and frustration with cleaning.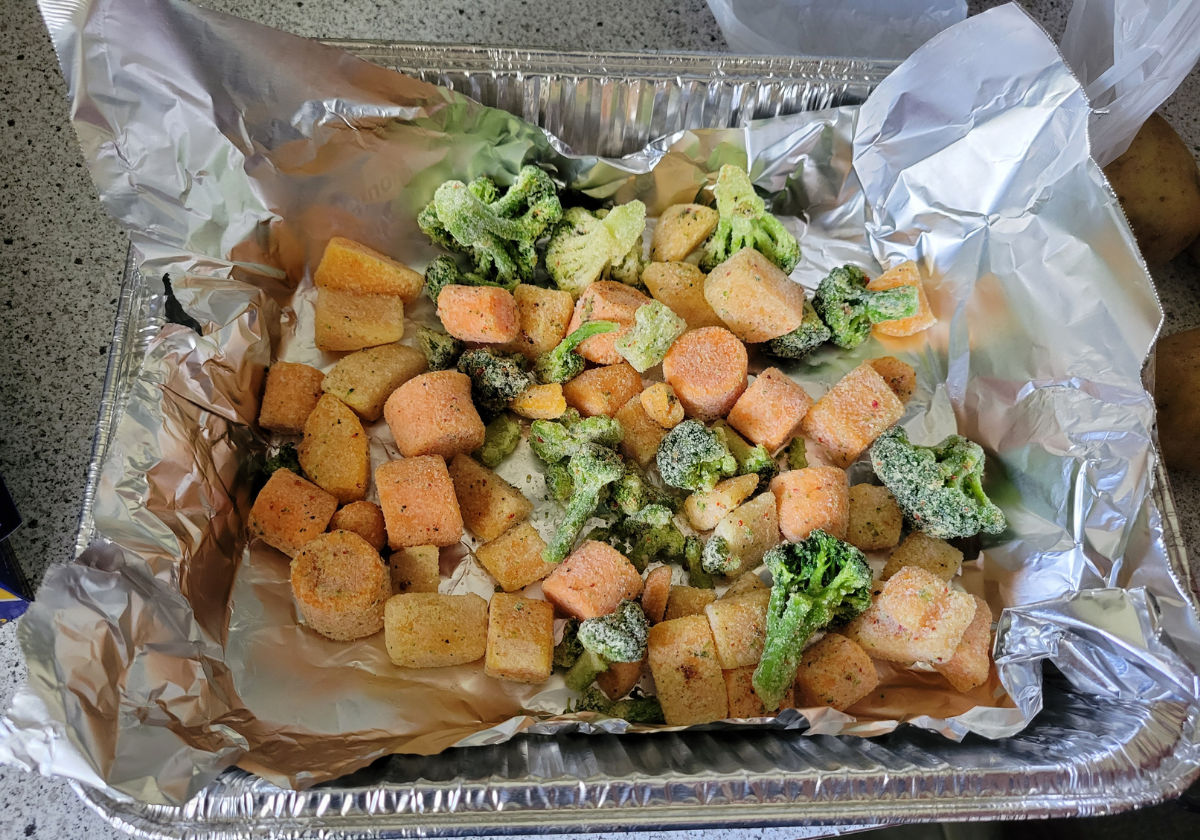 4. Rename food so your kids will eat it (my favorite)
We like to eat Salmon and some other fish recipes. The kids aren't really into fish, so we make fish sticks for our kids. We don't call them fish sticks. We rename them Chicken of the Sea or Swimming Chicken Sticks. The kids love them. It's a win!
5. Use a hand mixer to shred chicken
I learned this hack from my mom! I didn't believe it would work, but it did. I always love to have shredded chicken, but I hate the process of shredding it or pulling apart a rotisserie chicken. Take your cooked chicken breasts and place them in a bowl. Grab your handheld mixer. Use the mixer to shred your chicken.
6. Use kitchen shears to cut up food for your kids
I learned this from the show Outdaughtered! I always hated trying to cut my children's food into small pieces, then I saw Adam Busby using kitchen shears to cut up a corn dog. I was blown away! It saves time and it makes it way easier using kitchen shears instead of a knife!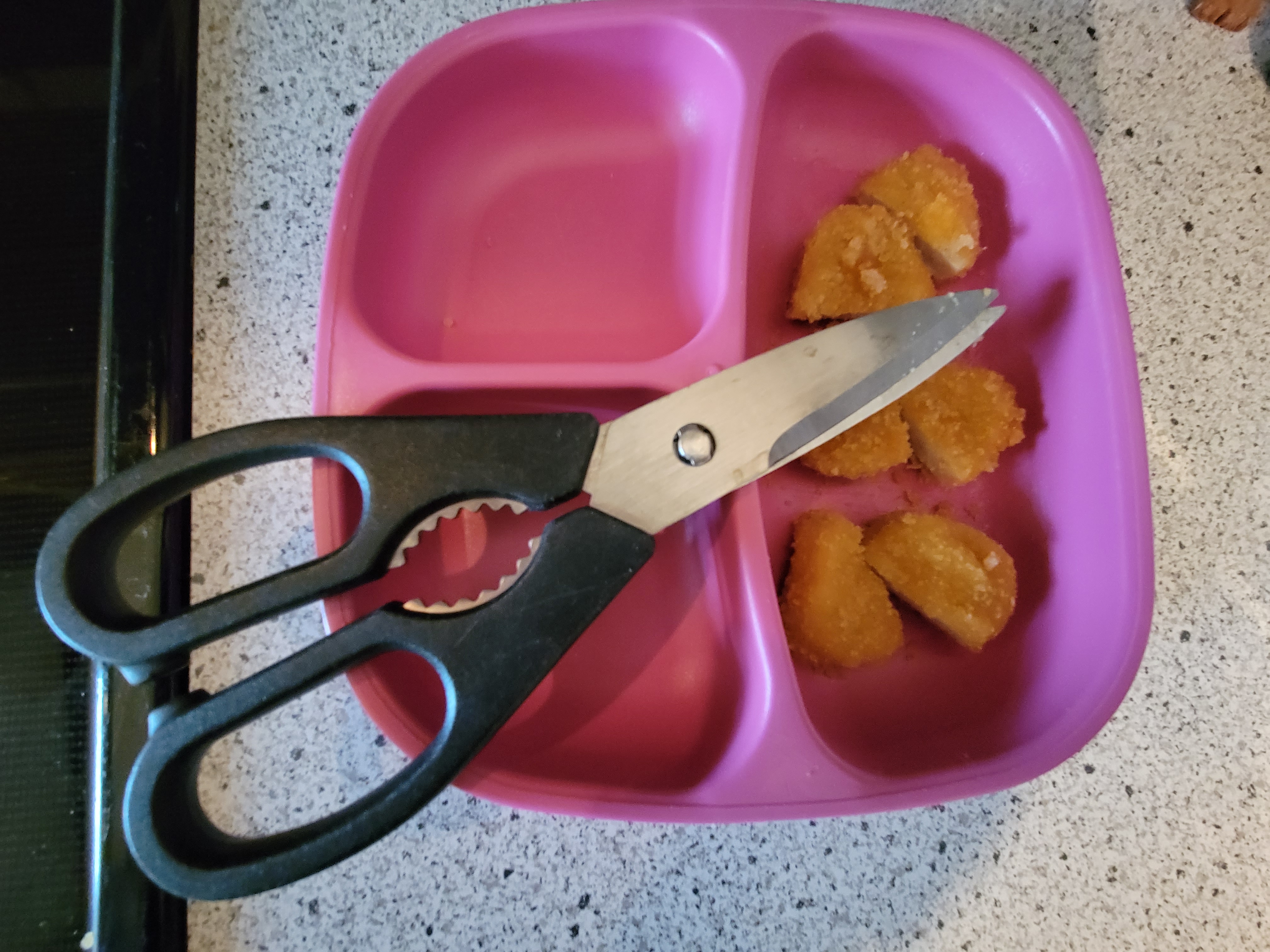 7. Marinate food in a plastic baggie for easy cleanup
A simpler way of doing marinades for food. I make up my marinade and then pour it into a plastic baggie. It saves me from dirtying a casserole dish and I don't have to worry about dumping the marinade down the drain. I pull the food out of the baggie and then throw the baggie away. No dishes to clean and nothing to wash down the drain!
8. Freeze your pepper tops and veggies that are just to go bad
I learned this from Chef Paul at a wine pairing event I attended. We all have veggies that are about ready to go bad or ends of veggies that we don't use. Take those pieces and place them in a plastic freezer bag. Place in your freezer. Then you can use them for making sauces, stocks, or any other dish that requires veggies to enhance the flavor.
9. Cook and clean as you go
My husband has taught me this (although sometimes I forget to do this). As you cook, wash or put your used items in the dishwasher. Don't let your cooking utensils or containers pile up until the end. Rinse and put in the dishwasher as you use them.
10. Use cookie cutters to cut off the crust of sandwiches
My kids' HATE crust on their sandwiches. I got tired of using a knife to cut the crust away. So, I broke out my cookie cutters and biscuit cutters to help me remove the crust. It makes a cute shape or circle, and it is done in one cut! I don't have to cut all 4 sides separately.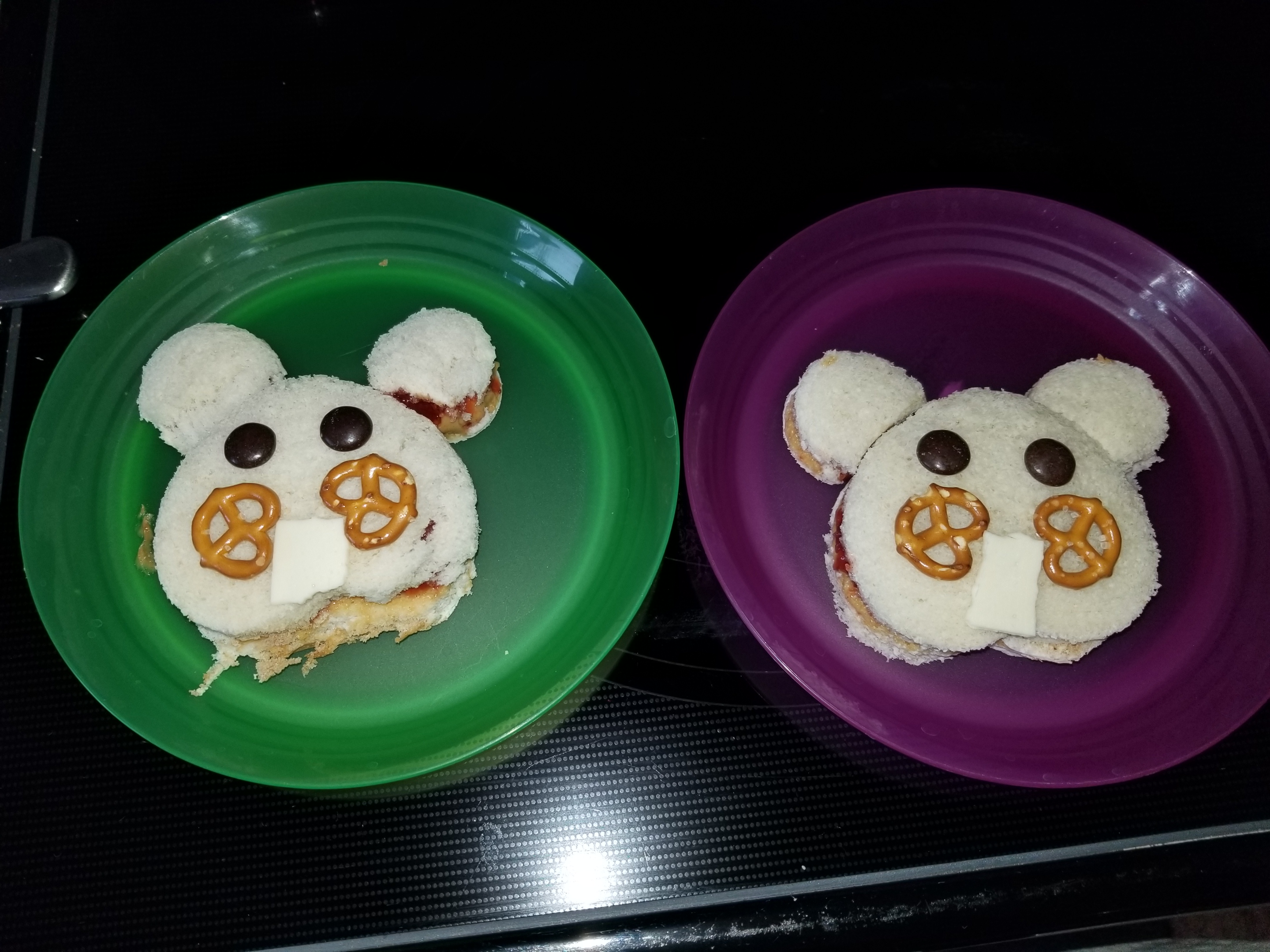 What tried and true cooking life hacks do you use? Tag @Macaroni Kid Williamsport PA on Facebook and let us know!
---


Join over 3,350 other local parents in receiving our family-friendly event calendar for the Williamsport/Muncy/Jersey Shore area right to your inbox every Monday morning, just in time to plan your week!!
Know of an event you want to share with other parents looking for fun things to do with their kids?
Submit an event here! Tired of searching different websites for events geared toward your kids?
Hop over to our event page to see what family-friendly activities are happening in the Williamsport area!